Thirteen young editors from Melbourne's west investigated many a crime and murder mysteries lurking in their neighbourhoods to put together the sixth issue of early harvest: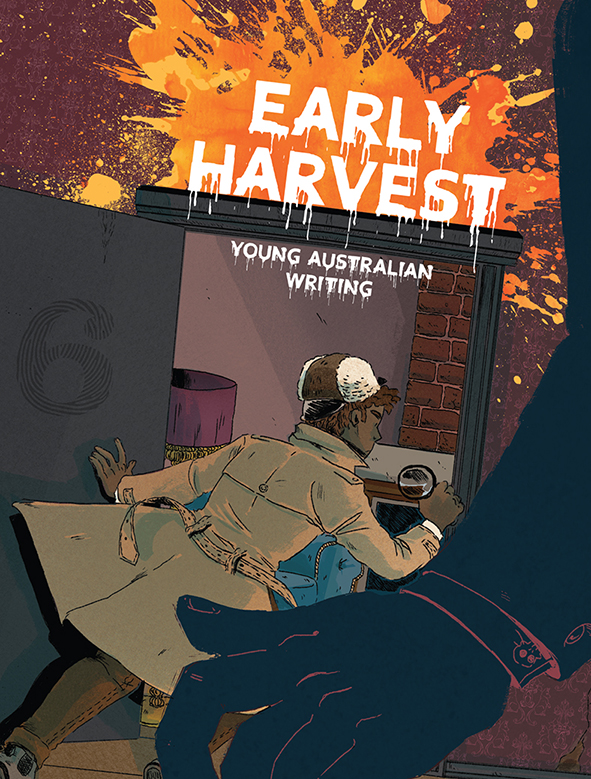 'Investigation of Pencil Red' by Orlando Cavallaro (age 13). Published in early harvest issue six: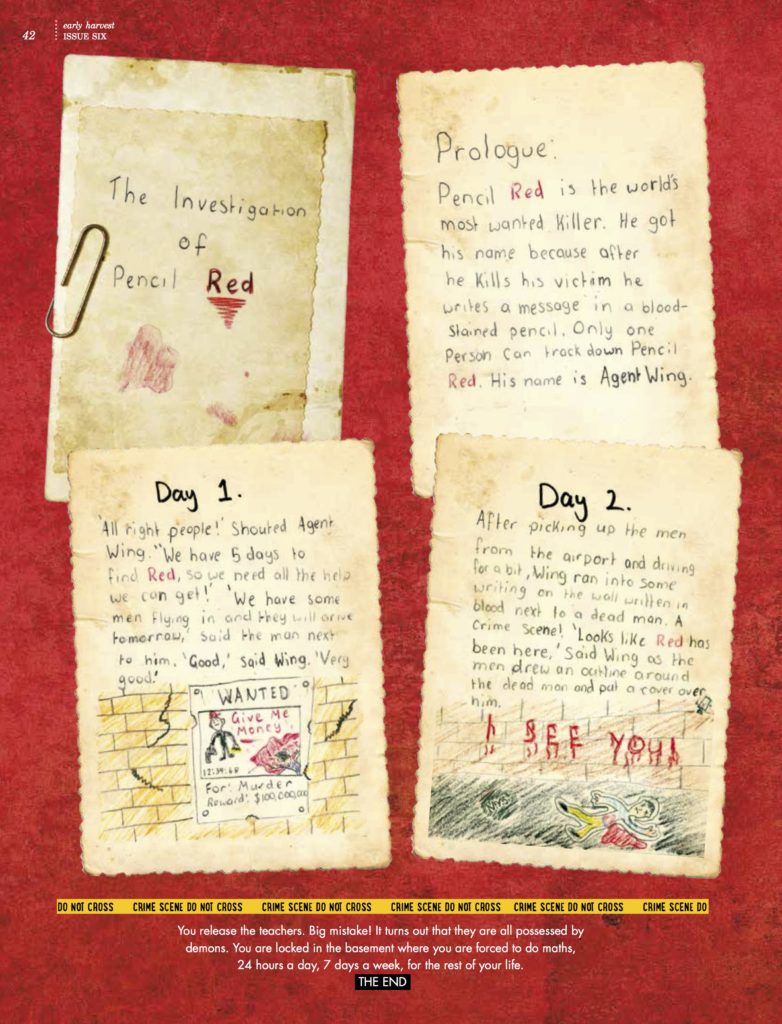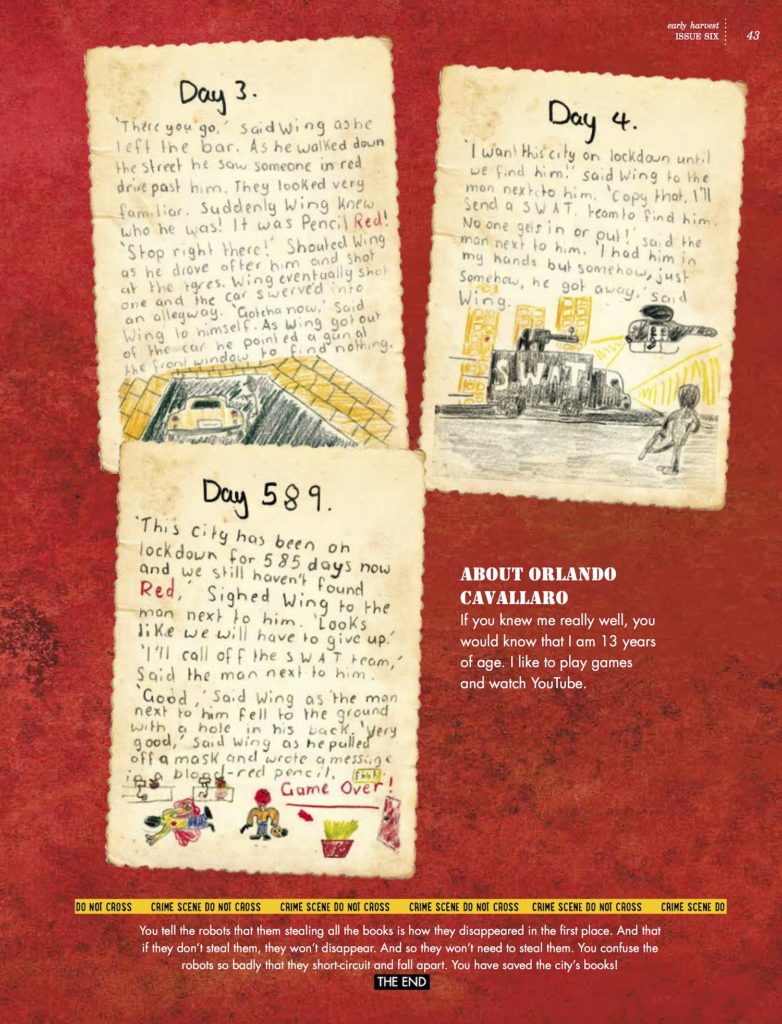 'Terror at 1000 Storey' is a collaborative, interactive story about you, your dog, and a towering inferno! Go on press the link…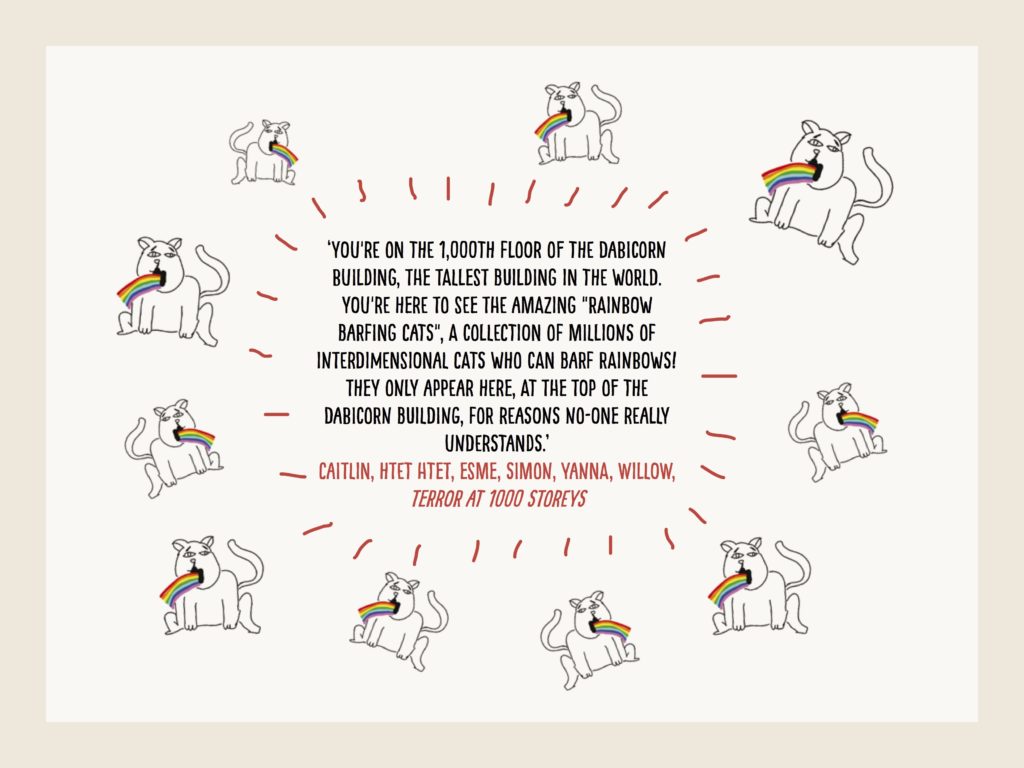 Shoes of Doom is a zine featuring micro stories by young writers aged 5 to 16 in collaboration with artist Cam Baker. Published by 100 Story Building: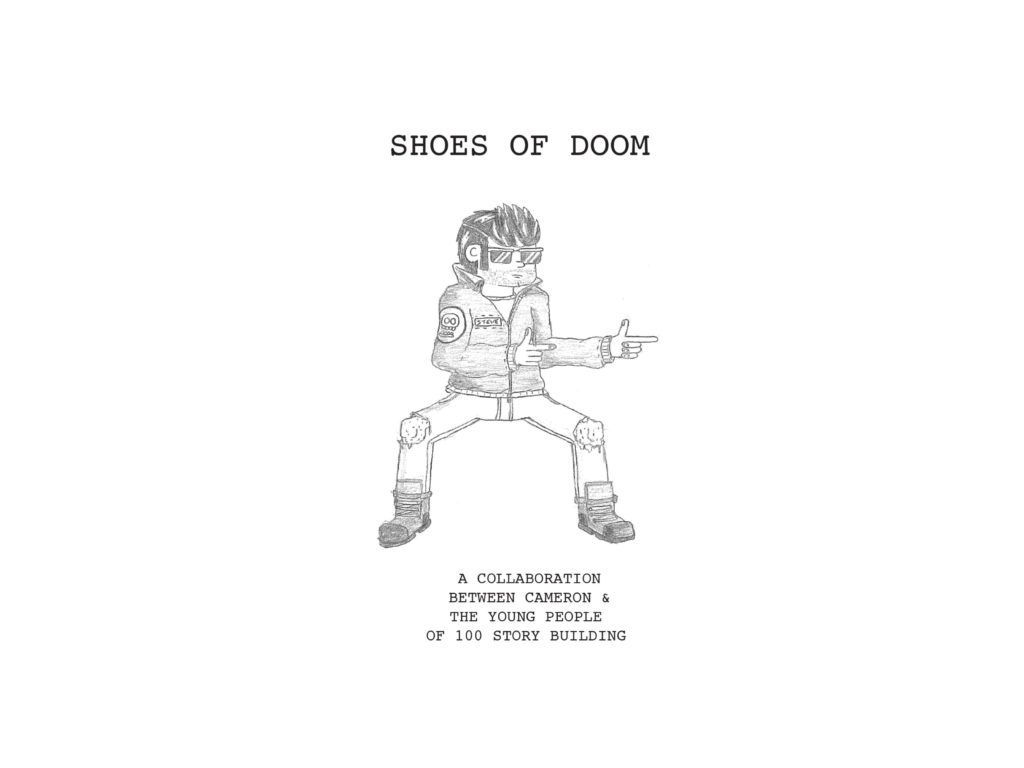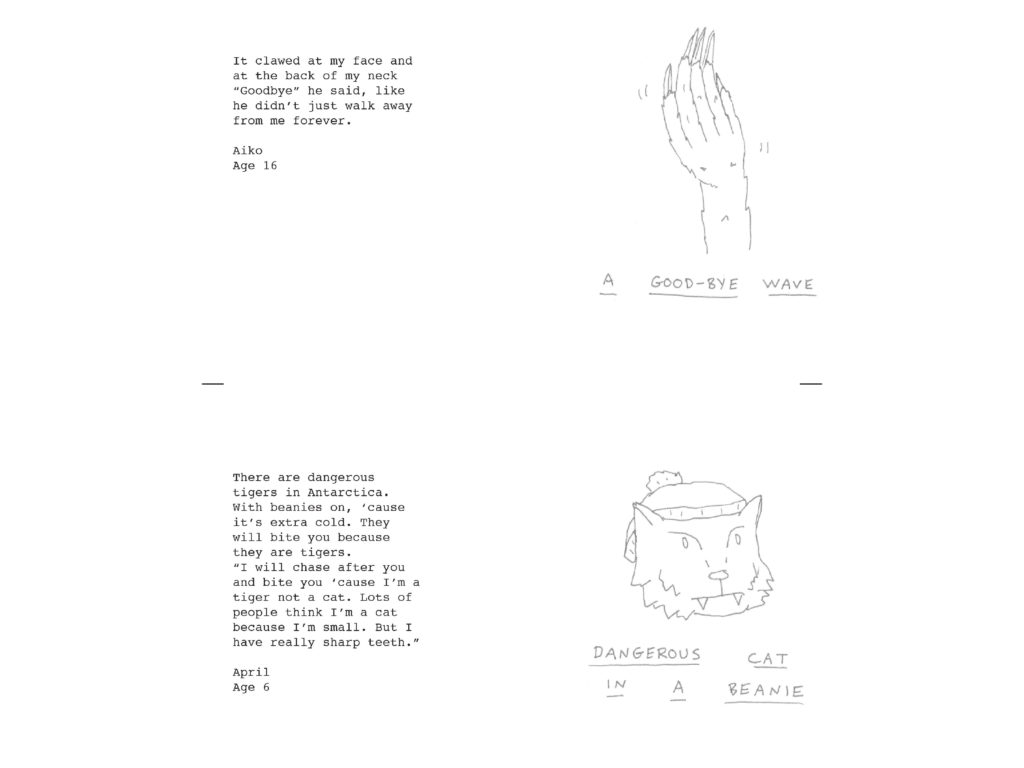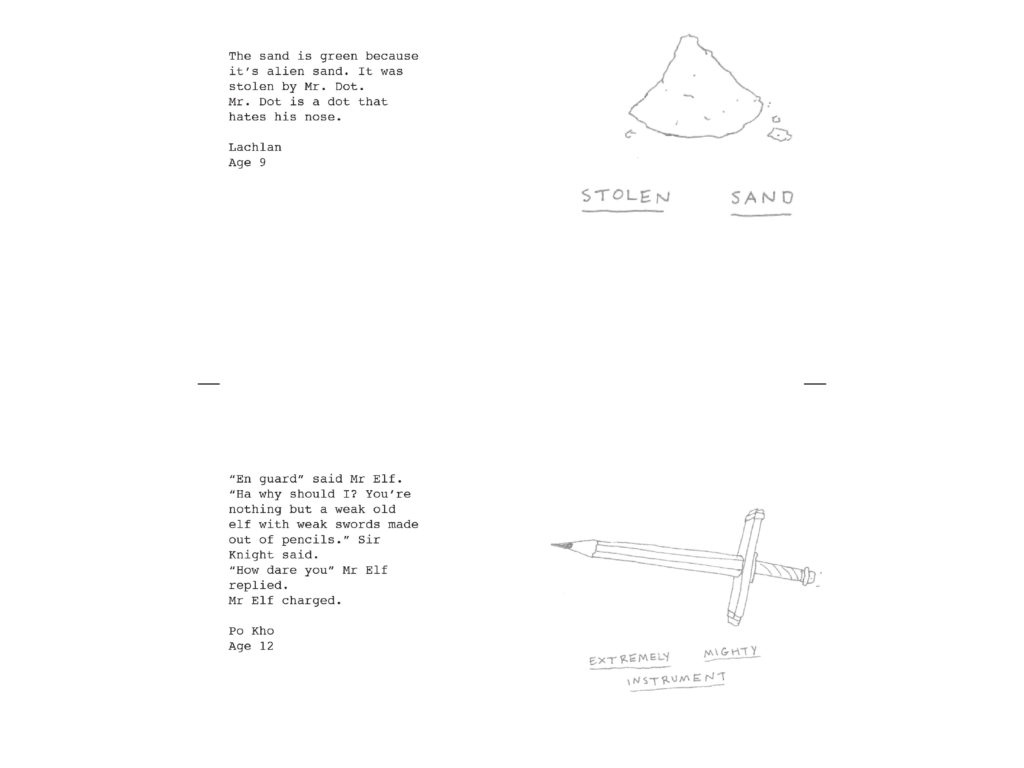 Fitbits and Baby Apes
In this podcast, young writers at 100 Story Building share micro stories and discuss important matters such what if Fitbits could act as 'homework completers' and where do baby apes sleep:

Created by BooWriClu
Stories by Eden, Giuseppe, Jessie, Kate, Lily, Mikayla, Nang, Owen, Petra and Sav
Production: Lucas and Simon
Level 87 Podcast
Over the summer holidays, the members of Level 87 Book Club managed to prise open the trapdoor and sneak down the 100 Story Building elevator to record their very first podcast. Too bad the elevator doors were rusted shut due to poor maintenance service checks!
Nevertheless, they were able to utilise their new sound recording and editing skills to capture the mysterious sounds from the underground levels, talk about their favourite books and report back their findings on the definite lack of snacks available.
Created by Level 87 Book Club